"The Sermon on the Mount" with Dr. David P. Scaer
September 26 @ 9:45 am

-

3:45 pm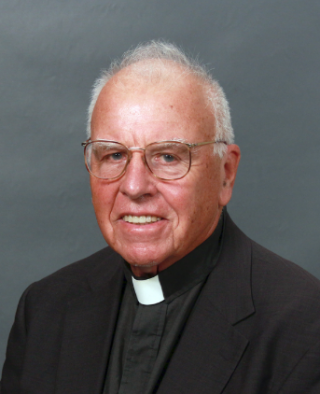 On Saturday, September 26, Dr. David P. Scaer of Concordia Theological Seminary, Fort Wayne, Indiana will make an all day presentation on the Sermon on the Mount. Scaer put forth his views in his book The Sermon on the Mount: The Church's First Statement of the Gospel published by Concordia Publishing House in 2000 which as the title indicates sees this treasured section of Matthew (chapter 3 – 5) as descriptions of the lives of believers in the community of believers. Ideas put forth in the Sermon on the Mount are further developed in the remainder of the gospel of Matthew especially as this section of Matthew pertains to Christ himself. These thoughts are set forth in Scaer's Discourses in Matthew: Jesus Teaches the Church in 2004, also published by Concordia Publishing House. In the Confessional Lutheran Dogmatic Series he is the author of the volumes on Christology. Baptism and the Law and the Gospel and the Means of Grace. He recently published his life story in Surviving the Storms: The Memoirs of David P. Scaer (427 pages) available in hardcover and kindle from Amazon and paperback from lulu. This book contains his extensive bibliography. His service at the seminary spans 54 years and for the last 20 years has been "The Scaer Professor of Biblical and Theological Theology." Serving as an instructor in ogmatic theology, his greatest love is for the gospels and he is currently working on a manuscript on the resurrection of Jesus. He and his wife Dorothy will be celebrating 60 years of marriage in June and have five children. Attendees are encouraged to bring their Bibles. Pastors may want to bring their Greek New Testaments.
Location:
Pharmacy Building PH008
Concordia University Wisconsin
12800 N Lake Shore Drive
Mequon, WI 53097
Schedule:
9:45 – Registration and Coffee Hour
10:00 – Welcome & Introduction
10:00 – 11:30 – Session 1
11:30 – 1:00 – Lunch Break (lunch included w/ registration)
1:00 – 2:15 – Session 2
2:15 – 2:30 – Break
2:30 – 3:45 – Session 3
3:45 – Farewell
Cost:
Regular Registration – $30
High School/ CUW Student/ CUW Faculty/ CUW Staff – $10
Group rates are available, please email concordiabible@cuw.edu for group registration.
Registration:
Online registration coming soon!
OR
Send contact information with payment to:
Concordia University Wisconsin
c/o Concordia Bible Institute
12800 N Lake Shore Drive
Mequon, WI 53097
Mail a check payable to Concordia University Wisconsin and write "Concordia Bible Institute" on the memo line.
For questions, contact CBI at 262-243-4343 or at concordiabible@cuw.edu