The Psalms; God's Words to Us, Our Words to God
October 13, 2018 @ 9:00 am

-

2:30 pm
Fall 2018 Seminar with Dr. Timothy Saleska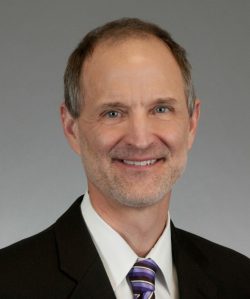 Tim Saleska, born in Winfield, Kansas to a Lutheran grade school teacher (mom) and high school/college professor (dad), spent his youth hanging around the Campus Center, on the grounds and in the gym at St. John's College, where his dad taught for many years. Apparently destined from the beginning, Tim entered the pre-seminary program at St. John's and then finished up his undergraduate degree at Concordia, Ann Arbor, where he was able to further indulge his love of the biblical languages. Following his college graduation in 1978, he completed his studies for the M.Div. at Concordia Seminary in 1982. After graduating, Tim served as the pastor of Peace Lutheran Church in Cincinnati, OH from 1982-1995 and then as the family life pastor at St. Paul Lutheran Church, Napoleon, OH from 1995-1997, before returning to the Seminary in 1997. While in Cincinnati, Tim studied in the area of the History of Biblical Interpretation at Hebrew Union College and earned his PhD from that institution in 1999.
At Concordia Seminary, Tim teaches Hebrew and various Old Testament exegetical courses. In addition to his teaching responsibilities, Tim serves as the Dean of Ministerial Formation at the Seminary. In this role, Tim not only oversees all of the Seminary's formation programs, but he also gets to interact on a personal level with students who are going through their formation process at the Seminary. For the past ten years, Tim has also served as the coach of the Preachers, the Seminary's varsity basketball team. This is an activity in which Tim finds much joy.
Tim's special area of research is biblical poetry and specifically the book of Psalms. He is especially interested in how Christians read and meditate on the Psalms and in exploring the history of their interpretation in the Church. Tim has published a downloadable bible study on the Psalms (available at CPH), and his commentary on Psalms 1-50 for the Concordia Commentary Series has been completed and is ready to undergo the final editing. In addition to this interest, Tim is interested in how Christians interpret the Bible and how pastors can form their people to be faithful readers of God's word.
Outside of the Seminary community, Tim has taught and lectured among Christians in various international settings, and he regularly speaks at pastors' conferences, retreats and congregational bible classes. As hobbies, Tim loves sports of all kinds. As often as possible, he plays basketball, softball, tennis and Ultimate. He enjoys biking, walking his dog, Jack, a one-year old flat coated retriever, and hiking. He also enjoys reading good fiction. His favorite authors include Tim O'Brien (The Things They Carried); Cormac McCarthy (The Road; All the Pretty Horses); and Flannery O'Connor's short stories. Tim's wife, Diane, teaches nursing at UMSL. They have three grown children (Rebecca [married to Ryan], Joshua [married to Jess], and Johanna [married to Chris]), and four grandchildren, all of which both he and Diane love to spend time with at every opportunity.
Position: Professor of Exegetical Theology
Dean of Ministerial Formation
Concordia Seminary Varsity Men's Basketball Coach
Degrees: A.A., St. John's College, Winfield
B.A., Concordia College, Ann Arbor
M.Div., Concordia Seminary, St. Louis
M.Phil., Hebrew Union College, Cincinnati
PhD., Hebrew Union College, Cincinnati
Location:
Pharmacy Building PH008
Concordia University Wisconsin
Cost:
$20 Regular Registration
$10 for CUW Students/Faculty/Staff
Registration:
Register online here.
For questions, contact CBI at 262-243-4343 or at concordiabible@cuw.edu